Verity launches financial education app for kids in UAE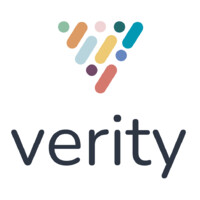 By Leandra Monteiro
September 30, 2022
Banking as a service
Family fintech
truth, the FinTech start-up whose mission is to teach children and teenagers how to earn, save, give and spend responsibly, has officially launched the first app for family banking and financial education, with prepaid cards for children, to live in the Middle East and North Africa (MENA). The Verity app and prepaid Visa card allow children as young as eight years old to start developing their personal finance skills in a real-life environment.
The platform allows parents to control the entire family account while giving each child the ability to create and manage their profile. Parents can top up their digital wallets directly from their bank accounts and then allocate a fixed amount to each user in the family via a pre-programmed monthly or weekly allowance or via one-time transfers. Children also have the opportunity to "earn" money by completing tasks and tasks set by their parents. Once they have received their funds, children are asked to decide how much they would like to contribute to personal or family savings goals, charitable causes or initiatives, or to their spending budget.
Omar Al Sharif, co-founder of Verity, said, "While it has been great to see a number of financial institutions begin their transition into youth banking, which remains an underserved segment, we are proud to be the first fintech to launch a really complete product that is ready to be used by our community. download and start using immediately. The Verity app has been specifically designed for families in the region – and with over 200 nationalities with widely varying lifestyles living in the UAE alone, that means welcoming an incredibly diverse audience. We took the time to create a platform tailored to the needs of our target users and the positive feedback we received from the test groups, who were among the first to experience the application, shows us that this was the right approach. .
Verity has partnered with Visa and MENA Banking-as-a-Service (BaaS) provider NymCard to facilitate the digital banking experience, issue personalized debit cards that are fully in-app and allow children to make purchases online and in stores, within the parameters set by their parents. Parents then have complete visibility into every transaction their child makes and receive real-time reports on family and individual spending, giving them the ability to guide their child's financial journey in a more informed way.
Alex McCrea, Vice President of Visa, Head of Strategic Partnerships and Enterprises for Central Europe, Middle East and Africa, commented, "We view this partnership with Verity as particularly important here in the UAE, where a cashless society is rapidly becoming the norm. And as young people begin to enter the workforce, it is essential that they are equipped with the knowledge and tools they need to make wise and responsible financial decisions. We are delighted to partner with Verity to provide secure and innovative payment solutions to young people and their families here in the United Arab Emirates and look forward to supporting their expansion in the region.
Starting today, the Verity app can be downloaded from Google Play and Apple App Store. The company has also launched a referral program that allows existing subscribers to invite their friends and family to join the Verity platform. For each new referred subscriber who downloads the app and activates their account, AED 20 will automatically be credited to both parties.