Tools for Teaching Financial Literacy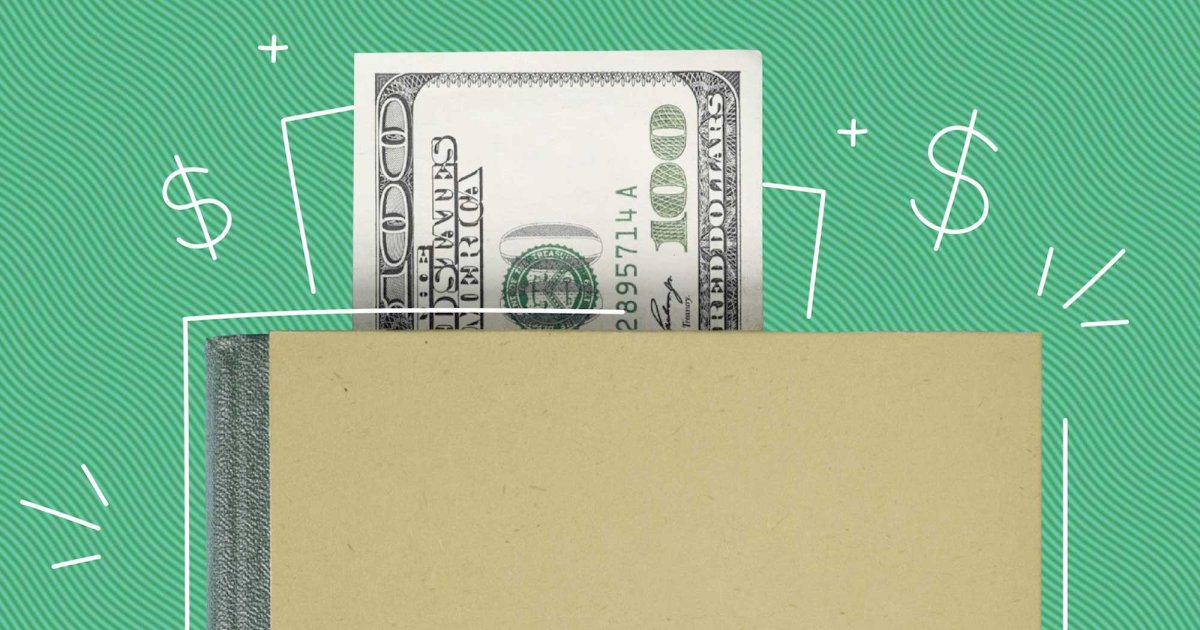 When kids read about America's $18 trillion debt, I wonder how this news will affect their future personal finance decisions. Do they understand the consequences of unbalanced budgets? The dilemma of infinite needs versus finite dollars? Or do they think that money grows on a tax tree that always blooms?
Only about half of schools nationwide require a financial literacy course. If your school doesn't teach personal economics classes, check out these websites that cover financial literacy in mini-lessons, ranging from storytelling approaches to interactive games. Pick the one that works best for your students, or better yet, let students choose the approach that fits their learning style.
Banzai
Banzai is a personal finance program that teaches high school and college students how to prioritize spending decisions through real-life scenarios and choose your own adventure-style role play. Students begin the course with a pre-test to determine a baseline for their financial literacy. They then engage in 32 interactive life-based scenarios covering everything from balancing a budget to adjusting unexpected bills, such as car trouble or health issues.
After students complete these exercises, they pretend they just graduated high school, have a job, and need to save $2,000 to start college. They are constantly tempted to squander their limited income and then have to deal with the consequences of those actions, basing their decisions on what they have learned in the 32 scenarios.
Along the way, students juggle rent, gas, groceries, taxes, car payments, and life's ubiquitous emergencies. At the end, they take a post-test to measure the improvement in their financial literacy. The program is free, lasts about eight hours, and can include printed materials as well as digital materials. Start saving at teachbanzai.com.
Rich kid, smart kid
In this collection of online games, three kids (Ima, Jesse, and Reno) grapple with real-life scenarios, such as running an ice cream stand, raising money for a personal goal, allocating the money earned to different needs (charity, investments, savings, etc.). They also learn the difference between good debt and bad debt. The games are leveled for age groups from kindergarten through high school. They include comprehensive lesson plans, learning objectives, classroom activities, and discussion questions, as well as companion websites with more resources.
The program is free and can be completed in four sessions, one for each game. There are also additional low-tech options like board games. Collect at richkidsmartkid.com.
Financial football
A collaboration between the National Football League (NFL), the NFL Players Association and Visa, Financial Football uses the sport of football to promote financial literacy among high school and college students. This is a fast-paced, interactive game that engages students in football strategy while teaching money management skills. Teams compete by answering financial questions to earn yardage and score touchdowns.
Players choose their NFL team and opponent, as well as difficulty level, age group and length of play. The game guides players through the stages of a football game – starting with the draw fate – and defines progress by how well students answer financial questions.
The free online program is a winner for fantasy football fans, with stunning graphics and authentic NFL music. Kick off at practicemoneyskills.com/play/financial_football.
Convenient banking services
This space-themed website covers budgeting, needs vs. wants, saving vs. checking, credit, banking, and where money comes from. Each lesson is game-based, beginning with an introduction followed by an in-depth discussion of a topic.
At the end, the students model the activity discussed. The instructions are both written and audio, making them accessible to many learners. The program ends with a knowledge assessment and certificates.
Despite the friendly goofy-voiced aliens, the vocabulary is sophisticated and a calculator may be needed. The space-themed website is aimed at fourth and fifth graders, but older students will enjoy "Hands-On Banking: Teens" and "Hands-On Banking: Young Adults."
The program is free (it has a non-flash version for iPad) and is best completed over a series of sessions. Aim for the stars youth.handsonbanking.org.
Stock game
The Stock Market Game is an online simulation of global financial markets that engages students with the world of economics, investing, and personal finance. Students create market accounts and make buy and sell decisions based on research and real events.
Over 600,000 students play the game each year. And over its 35-year history, some 15 million students in all 50 states have used it to promote their financial literacy. Once registered, teachers have access to lesson plans and other resources to help unpack the stock game experience for their students.
The free game is recommended for grades 4-12 and available on a website or mobile app. Sell ​​dear to stockmarketgame.org.
Spent
It's just money, until you run out. This online game assumes that a player has lost his job and is left with only $1,000. To make matters worse, the bank also seized the player's house. Your student's challenge? For the money to last the whole month. Students begin by selecting one of many jobs and then weigh take-home pay against current expenses.
The game covers the selection of health insurance, apartment, travel expenses, sick animal, etc. Each time a student makes a decision, the program explains the consequences of that choice. The game ends when the player has no more money. Along the way, students learn as much about empathy and social awareness as they do about spending limited funds wisely.
This program is aimed at middle and high school. Balance the budget at jeuxpent.org.
More tools for financial literacy
EconEdLink.org provides hundreds of free online lesson plans on personal finance, economics, and entrepreneurship for K-12 students. The website offers an extensive library of online interactive tools, including videos and game-like activities that can be searched by concept, grade level, and type of activity. Interactive elements include: "You're Going to College," "Savings and Investing Blitz," and "Budget Odyssey," among many others.
In an interactive game that aims to develop good credit habits, students learn how long it takes to pay off a credit card balance. The goal is to deplete debt and maintain a good credit rating by making payments on time and accumulating as many consumer goods and services as possible without going into debt. Students select a profile, track their daily activities, and then see how their financial habits affect their lives.
All resources are free, well-constructed and differentiated for various learning styles. There are also free online professional development videos that help teachers master difficult content and learn how to use the site's resources in their classrooms.
Jacqui Murray has been teaching K-18 technology for 30 years. You can follow her on Twitter @AskaTechTeacher.