Real Life Trading Investing in Financial Literacy for Kids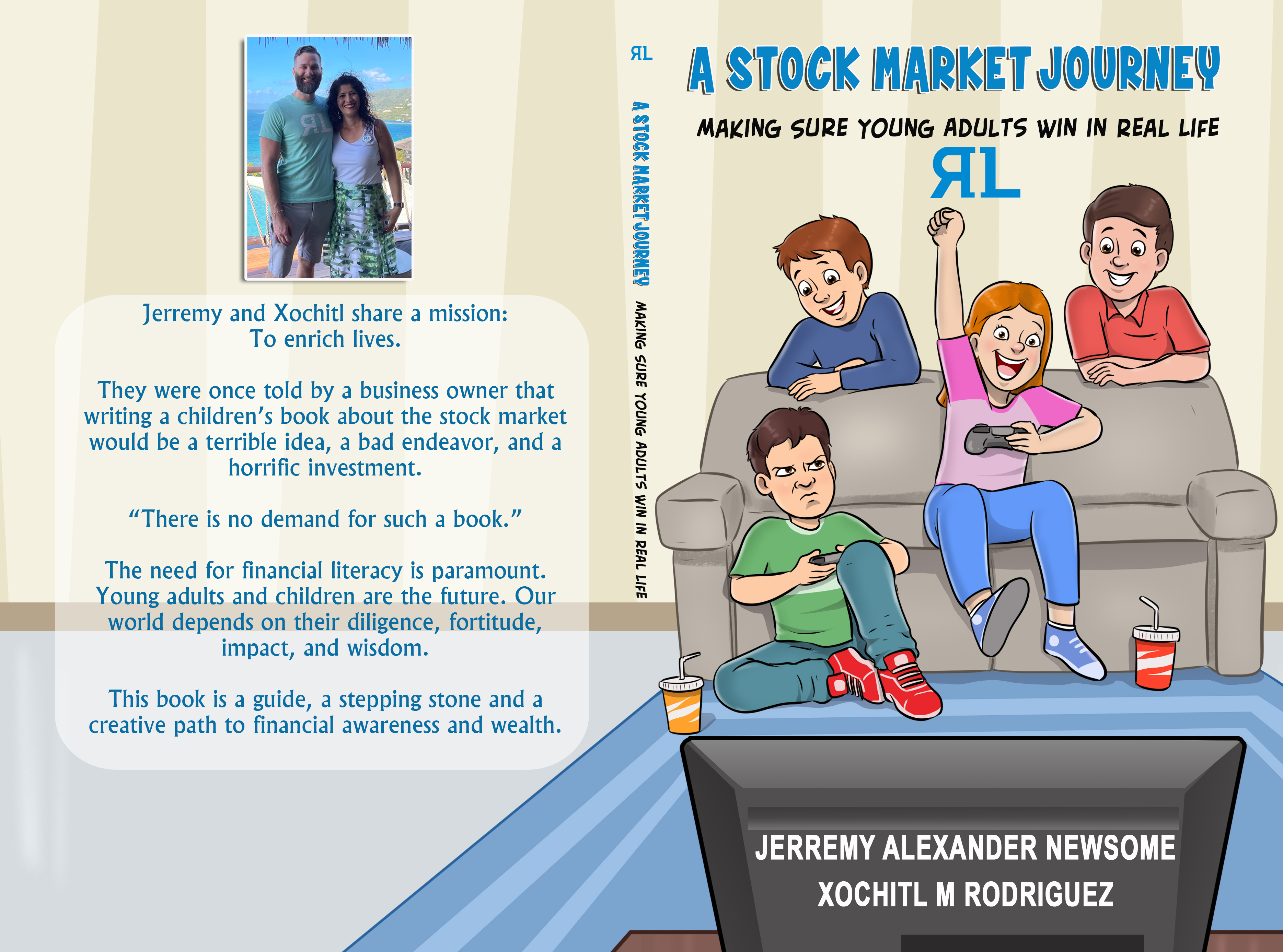 The company organizes free courses for young people and publishes children's books on the stock market.
Child financial literacy is finally taking center stage in the United States, in part because of recent legislation passed in Florida and a handful of other states. Real life trading, an organization that helps people find financial freedom by coaching them through all aspects of traversing the stock market, is also doing its part to help the cause. This week, the company hosted free online courses for young people and released a children's book on the stock market.
The online courses covered everything from math and data interpretation to economics and reasoning skills.
"Children are the future of the stock market," said Jerremy Alexander Newsome, CEO of Real Life Trading. "Our mission is to enrich lives, and that starts with educating our young people with the skills to build their financial future."
Newsome, along with Real Life Trading president Xochitl Rodriguez, also launched a new children's book this week. The book titled "A Stock Market Journey: Making Sure Young Adults Win in Real Life", was written to be a guide and a creative path to financial awareness and wealth.
"Real Life Trading is actively changing the narrative of financial education for children and young adults," Rodriguez said. "We want everyone, regardless of age, to know how the stock market works and teach them, as soon as possible, that they can be owners and not just consumers."
The book is the journey of 4 friends who love playing video games until a kid gets bored of virtual coins and wants real money. It opens up the world of stock trading, supply and demand, technical analysis, math, reading and understanding sentiment in stock charts.
"This book is everything you want to learn in school about stocks, finance and money," Newsome said. "It's the greatest stock market education for young adults who are aligned and focused on their mental acceleration."
"A Stock Market Journey: Making Sure Young Adults Win in Real Life" is available at Amazon. For more information, interviews and other media requests, please contact Josh Wilson at [email protected]
Media Contact
Company Name: Otter Public Relations
Contact: Josh Wilson
E-mail: Send an email
Call: (800) 648-6854
Address:100 E, rue des Pins
Town: Orlando
State: Florida
The country: United States
Website: www.otterpr.com