Provide financial security…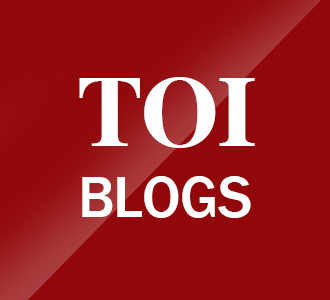 The saying goes: "Give a man a fish and feed him for a day". Teach him to fish and you will feed him all his life." Fostering financial literacy is like teaching people to fish and empowering them to make wise financial decisions that can support them through times of hardship and help them reach their financial goals. The ongoing COVID-19 pandemic has underscored the relevance of astute financial planning, while underscoring the importance of having adequate health insurance. Unfortunately, in some segments of society, individuals are unable to make good financial decisions due to their low levels of financial literacy. Ironically, these segments are the ones most in need of financial security.
Create holistic value for your support staff
Often when it comes to creating a holistic financial plan, individuals tend not to purchase adequate insurance. While the reasons for this oversight may be innumerable, the most important factor here is a limited understanding of insurance products and the immense value they can generate for individuals, their families and, now, even their staff. Support. An insurance policy allows people to access funds when the insured event occurs, that is, when they need it. For example, a health insurance policy may cover treatment costs, hospitalization costs, etc., so that you do not have to compromise on your treatment due to lack of funds or dipping into your savings to cover hospital bills. In fact, it can be said that insurance is first and foremost essential for financial security.
Offer an insurance policy
Insurance is a universal product, accessible to all sections of society. However, some segments, like your household staff, might not be able to afford adequate insurance coverage or for that matter have enough information about the benefits of insurance. While educating them about the dangers of being uninsured is certainly a great first step towards empowering them, an additional solution could be to offer them an insurance policy. As a general rule, according to insurance guidelines, individuals cannot offer an insurance policy to people who are not related to them. But under the sandbox regulations of the IRDAI, innovations, such as offering an insurance policy, have now been made possible.
What makes these insurance solutions particularly unique is the fact that the person offering the insurance policy need not be related to the insured. This means that it allows you to offer an insurance policy to your housekeeper, driver, cook, gardener, etc. These are the people who accompany you in your daily life so that your life is comfortable and stress-free. They make things easy and convenient through their commitment to you and your family. Unfortunately, this segment of society is also the most vulnerable to extenuating circumstances and is affected by the vagaries of nature and society. So, by offering them the security of an insurance policy, you can help them create a financial safety net that protects their hard-earned financial assets, in the event of an unfortunate event, and ensures that they don't need to dip into their savings. corpus, in case of sudden financial need.
If you are considering offering an insurance policy for your housekeeper or support staff, you should consider the following benefits:
Accident Suraksha – With the number of accidents increasing every day, Accident Suraksha provides financial protection to policyholders and their family members. In the event of death / disability, the insured can obtain a lump sum in the event of death or disability.
Hospicash Guarantee – This covers incidental costs, in the event of hospitalization, and provides a lump sum indemnity for each day of hospitalization, regardless of the actual medical cost.
At the end of the day, a gift of any kind is always welcome. However, the gift of insurance, especially to those who will truly benefit from it, is the most valuable gift you can give.
END OF ARTICLE