Owning a home doesn't offer as much financial security as you think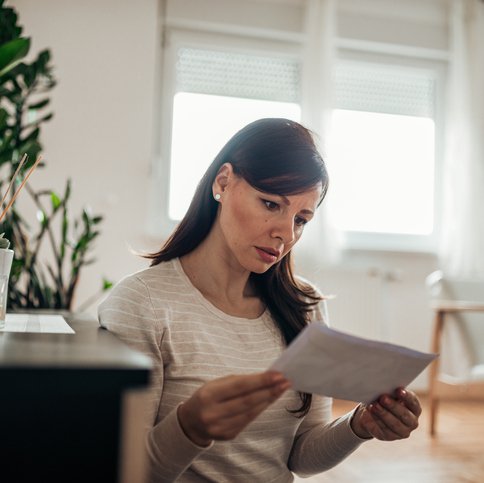 I always thought that owning my own home would give me financial peace of mind. Here's why that's not the case.
I bought my first house together with my husband a little over 10 years ago, and at the time I was convinced that it was the right choice. In fact, I still think that, given our circumstances, owning a home makes more sense than renting.
But one thing that has disappointed me over the years is that I always hoped that home ownership would give me a sense of financial security. Instead, it actually had the opposite effect.
A giant disappointment
As a homeowner, I recognize and appreciate that the money I spend each month to pay my mortgage helps me own a valuable asset. When you pay rent, you can spend years sending checks to a landlord and never have anything to show.
But my main problem with home ownership is that, to some extent, you never really own your home. Sure, you could lose your mortgage in your lifetime, but there's another nagging expense called property taxes that you're perpetually responsible for as long as you own that property.
Where I live, property taxes are expensive – so much so that I spend more each month on taxes than I do on the mortgage payment itself. And property taxes also tend to rise over time, especially as home values ​​appreciate.
For the record, I don't plan to own my current home in retirement, and I'm not sure I'll own a home at this point in my life. But many people work hard to pay off their mortgage in time for retirement so they can have fewer expenses in their senior years. The problem, however, is that if you live somewhere with high property taxes, you'll still be spending a lot on housing, even if your house is paid off.
The other issue I have with home ownership is that repair costs can creep up on you when you least expect it. My husband and I bought a newly built home just over ten years ago, and we've maintained our home as it should. Despite this, we still had to deal with our fair share of expensive home repairs, some of which amounted to several thousand dollars out of the blue.
Fortunately, we strive to have a strong emergency fund for situations like this. But because home repairs can pop up out of nowhere, being a homeowner doesn't give me much peace of mind. If anything, it creates the opposite scenario. I'm often stressed by potential household expenses to the point that I sometimes deprive myself of luxuries so I can boost our cash reserves in case something else breaks.
Be realistic about home ownership
At this point, you might be thinking, "Why can't this woman just rent a house if she has this urge to own one?" And actually, I would love to. I actually think renting would give me more peace of mind than owning a house because that way I would know that my costs are fixed, at least for the duration of the lease I would be signing.
The problem, however, is that you can't rent a bigger house in my part of the country – they just aren't available. I could rent a smaller house, but it's not suitable for my family. And also, since I have children, I need stability to be able to stay in the same school district. If I were to rent, a landlord might decide not to renew my lease, which would not only mean having to move, but also uprooting my children academically.
As such, I chose to be an owner even if there are financial aspects that make me uncomfortable. I also want to make it clear that there are many benefits to owning a home, including a host of tax breaks that aren't available to renters.
But at the end of the day, owning a home doesn't help me feel as financially secure as I would like. And the aforementioned pitfalls are something every potential buyer should keep in mind before taking that leap.
A Historic Opportunity to Save Potentially Thousands of Dollars on Your Mortgage
Chances are interest rates won't stay at multi-decade lows much longer. That's why it's crucial to act today, whether you want to refinance and lower your mortgage payments or are ready to pull the trigger on buying a new home.
Ascent's in-house mortgage expert recommends this company find a low rate – and in fact, he's used them himself to refi (twice!). Click here to learn more and see your rate. While this does not influence our product opinions, we do receive compensation from partners whose offers appear here. We are by your side, always. See The Ascent's full announcer disclosure here.