Onuu raises $6 million Seed A to serve Americans lacking financial security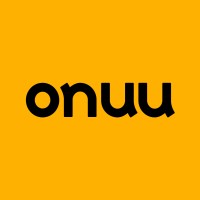 Onuu raises $6 million Seed A to serve Americans lacking financial security
By Edlyn Cardoza
Onuu, co-founded by Austin entrepreneurs Felix W. Ortiz III and Ryan Wuerch, recently announced that it had received $6 million in seed A funding. The funding round was led by VC Leap Global Partners , led by Latinx, with participation from Ulu Ventures, SV LATAM Capital, Jumpstarter Ventures, Verso Capital and Capital Factory Ventures.
Onuu, pronounced "over you", will serve approximately 166 million Americans of modest means who do not have access to basic services financial products that provide financial security. The company will personalize its life insurance, savings and credit card products and provide an individualized financial literacy experience and unique digital guide to each member at an affordable monthly price.
Ortiz said that formative experience served as an inspiration for him to positively impact millions of financially underserved people, many like his grandparents who arrived in the continental United States from Puerto Rico and raised a family without benefit from financial knowledge or economic stability.
"Far too many Americans are rejected when applying for financial products because of adverse selection," according to Ortiz. "Onuu's goal is to integrate them equitably into the financial system and give them a chance to prosper by offering financial security as a commodity."
"My late grandparents, Felix and Candi, were so influential in my life and ultimately were the catalysts for Onuu," Ortiz explained. "Turning the financial challenges they faced into an opportunity to serve millions of people who find themselves in a similar position is not just an honor, it's a responsibility."
The majority of ONU's venture capital backers are led by Latinx. It is a predominantly Hispanic company, with a workforce of 20 people, 60% of whom are minorities or women.
"We believe that fintech has entered a new phase of contextual financial services, where companies like Onuu will use AI-based approaches to deliver relevant financial services in the context of their users' financial lives," said Roman Leal, Managing Partner of Leap Global Partners. "Onuu's vision to provide financial security to the estimated 166 million Americans traditionally left behind by financial institutions aligns well with our mission to challenge the status quo in fintech."
Previous post
Currencycloud and Moov partner for international and domestic payments
Read more
next article
Robocash launches loans from Sri Lanka
Read more