Georgia will require a financial literacy course in high school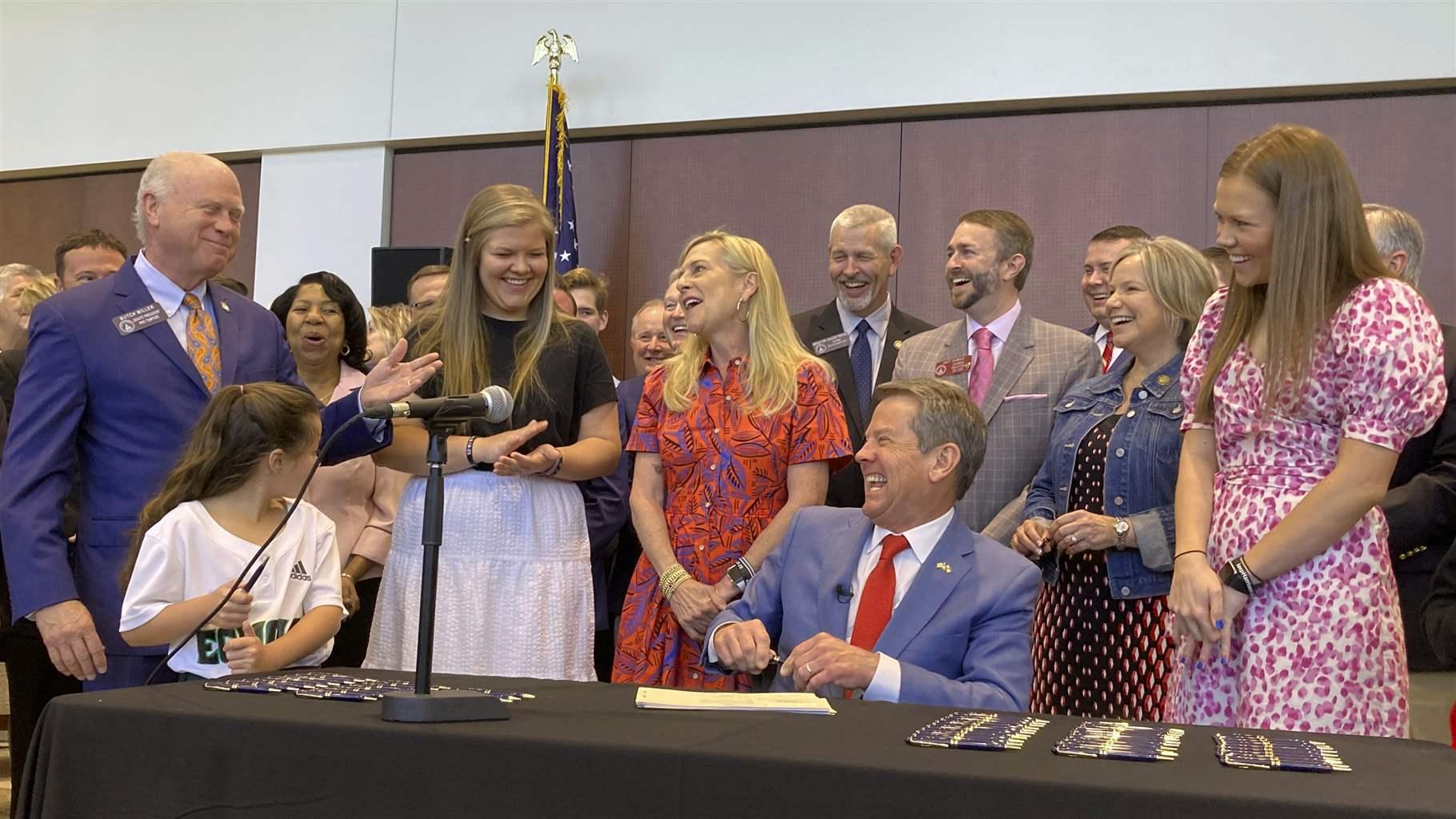 Georgia has become the latest state to enact a law requiring high school students to take a financial literacy course as a prerequisite for graduation.
Governor Brian Kemp, a Republican, sign the bill as part of a more controversial set of educational measures that allow the removal of certain books from school libraries and prohibit the teaching of what the law calls "dividing" concepts related to historical racism.
The Financial Literacy Act requires all 11th or 12th graders to take a half-credit course in financial topics such as budgeting and credit management.
At a recent signing statementKemp wrote that the new law "will ensure they learn financial literacy in our schools, like the importance of good credit and how to budget properly, so they'll be better prepared for the world beyond." the classroom".
Seven other states now require a stand-alone financial literacy course as a prerequisite for high school graduation. Five additional states have enacted similar laws that go into effect around the same time frame as Georgia, which goes into effect for the 2024-2025 school year. About 25 states require at least some financial education, sometimes as part of an existing course.
Opponents of state mandates say the requirements, while well-intentioned, may push back other subjects or impose costly demands on teacher training or hiring.
But the trend has accelerated since the COVID-19 pandemic revealed that many people are struggling financially due to job losses and the low overall savings rate nationwide.
Legislators from 34 states and the District of Columbia introduced bills addressing financial literacy in the 2021-22 legislative sessions, according to the National Conference of State Legislatures. Of these, about 20 focus on secondary schools.