CommunityAmerica CU teams up with Chiefs Star to boost financial literacy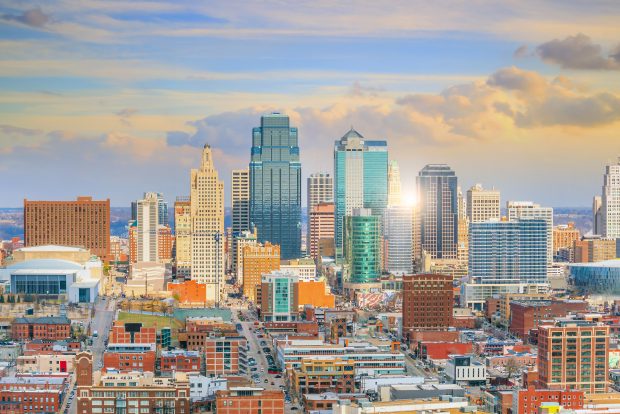 Four years after becoming the official banking partner of the Kansas City Chiefs, CommunityAmerica Credit Union is launching a financial and philanthropic education initiative with professional football team tight end Travis Kelce, the credit union announced Thursday.
According to the $4.9 billion, CommunityAmerica, based in Lenexa, Kansas, the credit union will work with Kelce and local organizations to bring financial education tools and programs to people living in the Kansas City area, in Missouri. The official partnership follows Kelce's development of the Ignition Lab at Operation Breakthrough, a Kansas City charity supported by CommunityAmerica. Operation Breakthrough provides low-income and homeless children with meals, education and health care, and the Ignition Lab, which Kelce opened with support from his Eighty-Seven & Running Foundation, offers educational and skills programs careers for school-aged children who have completed Operation Breakthrough programs for younger age groups.
"Since coming to KC (Kansas City), I've seen (President/CEO) Lisa (Ginter) and her team at CommunityAmerica play a major role in giving back to this city," Kelce said. "I love what they've done to support Operation Breakthrough, which is close to me having founded their Ignition Lab with Eighty-Seven & Running to help teens deliver a workforce development program for pursue better careers after graduation. Together, I know we will do even more for our community to ensure Kansas City's success in the future.
Whitney Bartelli, Director of Marketing and Strategy for CommunityAmerica, said, "There is great synergy between Travis, our CEO, Lisa Ginter, and his vision for CommunityAmerica to help Kansas citizens thrive and achieve financial peace of mind. The passion and heart that Travis and Lisa share for developing high-impact financial education and practical tools were key drivers in making this partnership a natural and winning fit.
In addition to serving as the Chiefs' official banking partner, CommunityAmerica has a partnership agreement with NFL Super Bowl MVP quarterback Patrick Mahomes, the credit union noted.